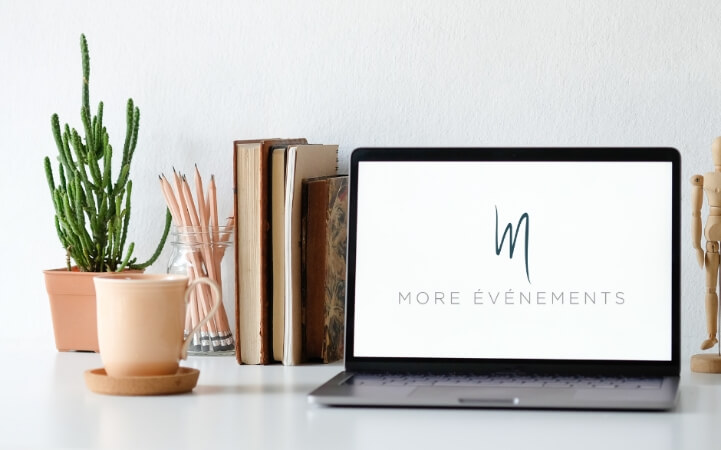 What is an event hosted by MORE Evenements?
The pandemic is currently putting a lot of things in perspective, whether in our personal or professional life. The two founders of More Evenements, Myra & Marie, are no exception. Indeed, both being passionate about the entertainment and event industries, they merged their strengths and ideas to found a company based on a new, quite innovative, concept while being totally relevant to the current situation : planning virtual events in a corporate environment. Plus, when it will be possible, the company will also offer face-to-face events.
More Evenements distinguish itself from its competitors and bring an innovative touch to the corporate environment in a pandemic situation. Whether you want to impress new customers, that your employees need a little boost, that your team needs to be solidified, or whether you want to give them a moment so special that they will talk about it until the next one, More Evenements has all the skills to meet your expectations. Therefore, they offer you three types of packages; all of which can be personalized from A to Z.
The team will do everything to create an unforgettable moment for you and your colleagues. There is something for everyone: a mixology class, a cooking class with your favorite chef, a fine wine tasting from private imports, a brunch prepared for you in a thematic boxed meal making you discover new coffee roasts, a yoga class or an interactive game.
No matter what package and activities you choose to take your relationship with colleagues to the next level, the More team will be there throughout your event to keep you entertained and lively. You will therefore not be left to yourself since your event leaders will take care of you from start to finish. Let our team listen to your needs and cook up a memorable event for you.
One sure thing, with More Evenements: Sky's the limit!.
Are you won over by this brand new concept yet? Go to the "Contact Us" tab and fill in the necessary information so that they can get back to you and set up a phone call.